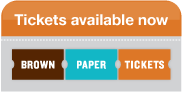 Each person you encounter arrives with a rich history and body and mind full of experiences. While it is impossible to understand the depth of positive and negative experiences every soul has encountered, there are profound (yet often subtle) ways to align your words and expressions that embrace the needs of those who may need you the most.
To help you become a more trauma-informed educator and presenter, Ducky will share what she's learned in her years of working with adults, and with survivors specifically. She will share stories of her experiences on and off stage, including her triumphs and the hard won learning lessons that have helped her become a more trauma informed Sex Educator.
Together we will work through training exercises to help you assess the depth of your professional empathy. You will learn how to assess your current work, build new presentations with trauma awareness in mind, and feel more confidence and joy when talking with audiences, whether of one or one hundred. Our ultimate goal is to better care for those who cross our paths.
DETAILS:
This class is groomed specifically for sex education presenters and public speakers with 2-3 years experience in sex education and public speaking (assess for yourself if you qualify)
Includes a 1.5 hour online learning event
Includes support materials
Class size is limited to 20 participants.
Session costs $49.95. Buy tickets now.
Sliding scale tickets available. Email Ducky with your request, please indicate why you believe you qualify for a discount.
WHAT YOU NEED:
We suggest using a computer and internet connection to participate. You also have the option of participating by phone and may request a copy of the support materials after class. If you use your phone, long distance fees may apply.